Aquatics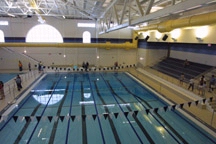 Visit the

 Hartland Caroselli Aquatics website

 and learn more about our daily schedule, swim lessons, memberships, exercise classes and pool rentals.  Fora any additional information please call 810-626-2279.
How to Register for Classes Using Website
If you are having trouble registering for classes or navigating our website, please click on the link above to download complete step by step directions.

You can also call the pool office to register at 810-626-2279.