Registration
Register Here
To register for adult and youth classes or browse our catalog,

click here

. You may need to click between program years to register for classes in the fall.
Online Registration: Log in to your account, select the class(es) for you and/or family members. Submit your shopping cart with a Visa, Mastercard, American Express or Discover and you will receive and email receipt. Registration and payment processing is real time so you know whether you're in the class or on the waitlist.

Walk in: Hours Monday-Thursday 8 a.m.-6 p.m. and 8 a.m. - 4 p.m. on Fridays. Registration is on a first come, first served basis. The Hartland Community Education Center office (HCEC) is located at 9525 E. Highland Road (M-59) in the Hartland Educational Support Service Center (former high school).

Phone: Please call 810.626.2150 and register with your Visa, MasterCard, American Express or Discover. To register by phone you must charge the fees. 

To stay updated on Hartland Community Ed programs and classes, Like Us on Facebook!

Snow Day Policy - 

When school is canceled due to a snow day - all morning and early afternoon Community Ed activities are canceled including the Senior Center, the pool, gymnastics, fitness, preschool....

 

We will evaluate the weather situation at noon to see if we can have our afternoon and evening activities at the HESSC.

 

Please check our Facebook page and website for updated information.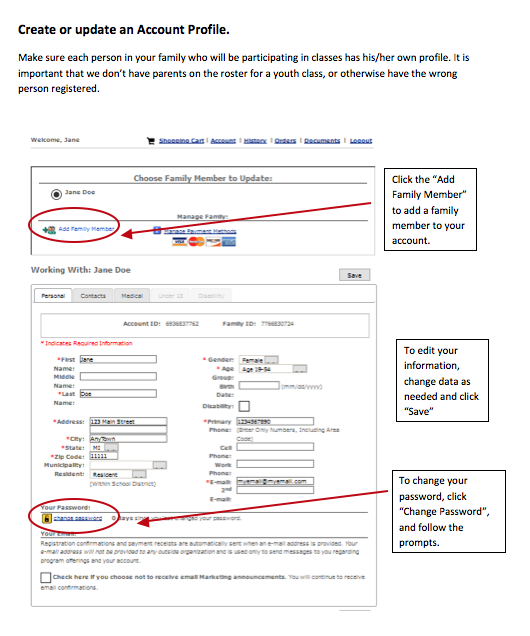 Fees must be paid upon registration. We cannot accept postdated checks. A $25 fee will be assessed for returned checks. Some courses may require additional fees for materials and supplies. The materials fee,when applicable, is payable to the instructor at the first class.

Registration must be processed through the Community Education office, on the website, by mail,  in person or by phone (with a Visa, MasterCard, Discover or American Express). 

Completely fill out a registration form for each person per activity. It is also important to provide us with phone numbers in the event we need to contact you.

EXCEPTION:  Registration for Child Care options must be done in person Mon-Fri, 9am-5pm at our Child Care Office: 10235 School Street, Hartland, MI 48353.

PLEASE NOTE: Your early registration greatly aids our planning and increases your chances of gaining enrollment in the class you are interested in. Therefore, we encourage you to register at least ONE WEEK BEFORE the start date of each class.
My Account