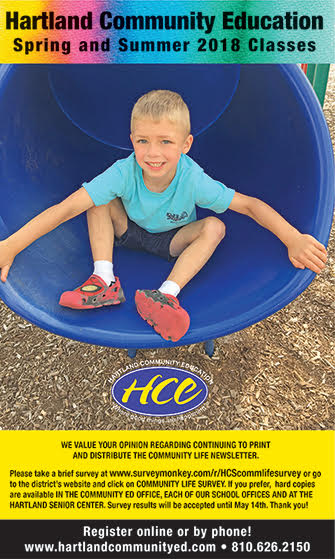 Now Available for Registration!
To register for fall classes, 
Click here to view the 2017 Fall Brochure 
Register online or call 810-626-2150! 
PLEASE NOTE:

Your early registration greatly aids our planning and increases your chances of gaining enrollment in the class you are interested in. Therefore, we encourage you to register one week before the start date of each class.
Preschool/Childcare

Registration for 2018-2019

Hartland Preschool

Starts on December 11, 2017




To register, call 810.626.2150 or online at www.hartlandcommunityed.com

Youth Programs

Adult Programs

Hartland Community Education provides our adult learners a wide variety of classes such as morning/evening fitness, computers, art classes and more.